About Artify Life
Art pervades Katina's entire life. Her father — Oscar winner, director, producer, and editor Peter Zinner, whose works include The Deer Hunter, Godfather 1 & 2, Officer and a Gentleman and many more noteworthy films — inspired Katina, as well as her mother, Christa Zinner — an iconic fashion/celelbrity photographer whose images graced many magazine covers including Look, Life, Ebony, Sports Illustrated and many more.
As a child, Katina delighted in playing in the eclectic home of her neighbors, Charles and Ray Eames. Their home now a National Historic Landmark in Pacific Palisades, CA, The Eames' were an internationally recognized creative power couple who were at the forefront of 20th Century design, filmmaking and design. "I loved being in their home all the time absorbing their creative space, wonderful Objects d'art, from their travels around the world. It was magical."
Painting was always an immense part of her life from early-childhood on. She had her first solo show at age eleven! She has been painting ever since, exhibiting around the world.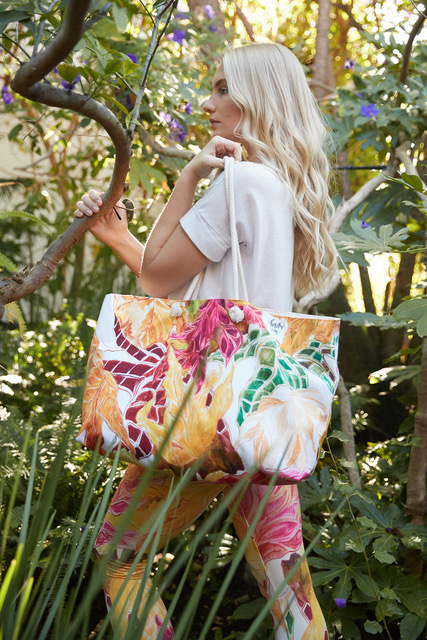 Against that backdrop, in 2019 Katina launched Artify Life, a sustainable, fully-branded line of beautiful, bold, artistic products — both home goods and apparel — powerfully celebrating her strikingly large-format oil paintings and her passion for life, nature and animals.
"The product line imbues my paintings' movement, patterns, hues, and textures in everyday, useful items that express the exhilaration I experience when ocean swimming, hiking, and communing with Mother Nature. I want to bring the magic of the outdoors in. The merchandise shares vibrant colors, elegance, and presentation — quintessential elements of Artify Life's vision."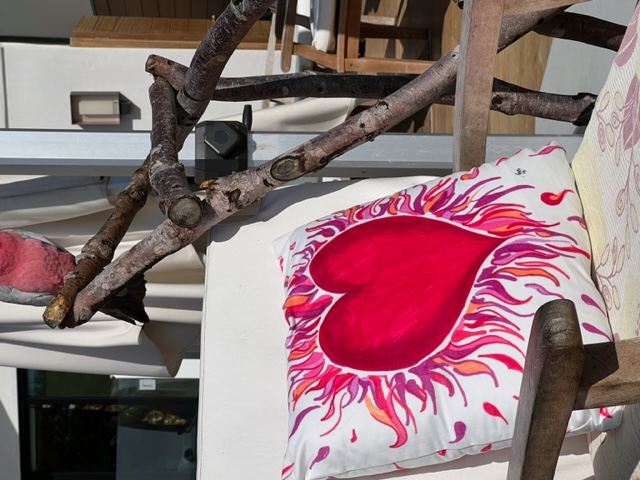 Artify Life helps customers curate their own unique fashion style and accessorize their homes, while also donating 10% of every sale to the non-profit AWF (African Wildlife Foundation).
She is passionate about giving back and saving animals facing extinction.
Katina's goal is to develop Artify Life into a multi-billion dollar global company and make a lasting impact with animals.
She has been featured many times in many magazines including LUXE Magazine, Los Angeles Magazine, Malibu Magazine, Luxury Life & Style Magazine, Angeleno Magazine, ART LTD Magazine, Artillery Magazine, Space Magazine, THE Magazine, Image Magazine, Art US Magazine, and many more.